System Control Module Upgrade
DgS manufactures new upgraded control modules for Micro-g Lacoste AirSeaII systems which can be field-swapped in place of the original systems.
The DgS Upgrade Control Module is a fully integrated solution with power distribution, platform control, and data-acquisition designed to interface directly with your AirSeaII system. The DgS Control Module provides an updated and more capable user interface to monitor and control your gravity sensor.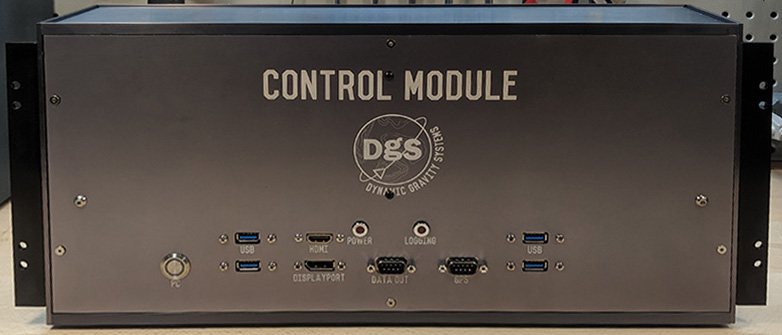 Technical Specifications
Compatibility
microG-Lacoste AirSeaII Systems
Data Aquisition Computer
Intel based computer with Intel i5 Series CPU, 8GiB RAM, eMMC Solid State Drive
Data Aquisition Software
Proprietary gravity logging software running on Windows 10
Inputs
Standard P100 Cable from AirSeaII Power Module
Outputs
Standard P1 Cable to AirSeaII Sensor
HDMI & DisplayPort Video
4x USB 3.0
Sensor Data & GPS DB9 Serial Outputs
The DgS Upgrade Control Module boasts greatly improved computer and data-acquisition hardware allowing you to prolong the lifespan of your gravity sensor system by replacing the OEM control modules many of which are running unsupported operating systems (Windows XP/2000), and reliant on slow and physically fragile spinning disk drives for data storage.