Advanced Technology Land Gravity System
The DgS AT1L is a land gravity surveying instrument designed to acquire high resolution micro-Gal level gravity data. The full feedback electronics, in combination with a low drift metal spring, allows a very simple and robust measurement. There is no need for internal spring drift calibration or compensation. The AT1L sensor's drift rate is approximately 2 milli-Gals (mGals) per month when new and reduces to between 0 and 0.5 mGals per month after 2 years. The large electronic feedback range allows for elimination of re-balancing screws typical of other metal spring instruments. This, along with the low drift rate benefits of a metal spring, makes the AT1-L unique among land gravity meters.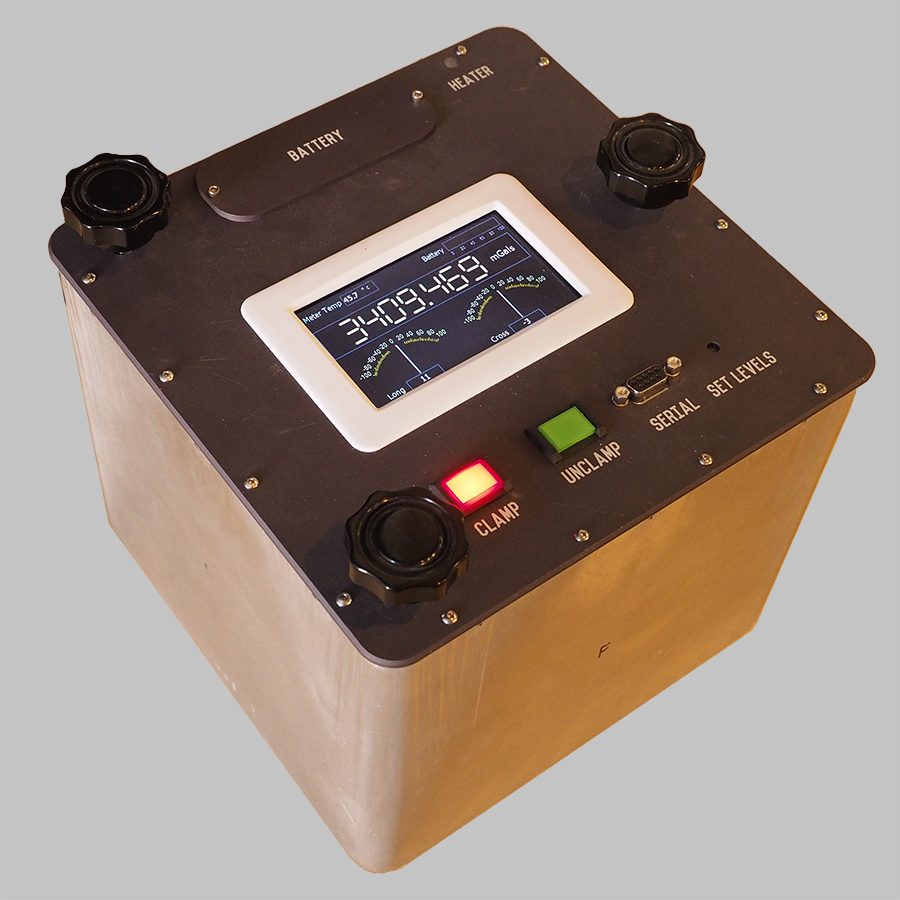 Technical Specifications
Data Recording Frequency
1Hz
Temperature Range
-25°C to +45°C
Dimension (approx)
20(l) x 18(w) x 25(h) cm
Weight (approx)
Sensor and battery 4kg
+5kg with hard case
Available Options
Low temperature environmental accessories
Resolution
0.01 milliGals (mGals)
Gravity Range
Full World-Wide Range (20,000 mGals)
Sensor Type
Full-feedback Zero-length Spring
Static Repeatability
0.01 to 0.02 mGals
Drift Rate
< 2 mGal/month from factory
< 0.5 mGal/month after spring aging
Power Source
Rechargeable Lithium Ion Battery
Runtime (Approximate)
4 Hours per Battery
The AT1L is shipped standard as a kit from the factory containing the following items:
The AT1L Meter

External Battery Charger Adapter
2x Lithium Ion Smart Batteries (28.8VDC / 98 Watt-Hours)
2x Universal Input (100-240 VAC) AC-DC Power Supplies
Leveling Plate
Carrying Case
The instrument includes the AT1L software package which can be installed on any x86/64 Microsoft Windows compatible laptop/table (Windows 7 and up). The software can be used for logging the data and correcting for Tidal effects as well as to measure and record gravity data in one location. The communication between the meter and the logger can be done with either a direct RS232 connection or Bluetooth unit.